Human sexuality is at the core of who we are as human beings. It's only natural for spinal cord injury survivors to wonder how their life will change after an SCI. One of the first questions asked is, "Will I have a sex life?" As one might expect, sexual function after a spinal cord injury is more complicated than a straightforward yes or no answer.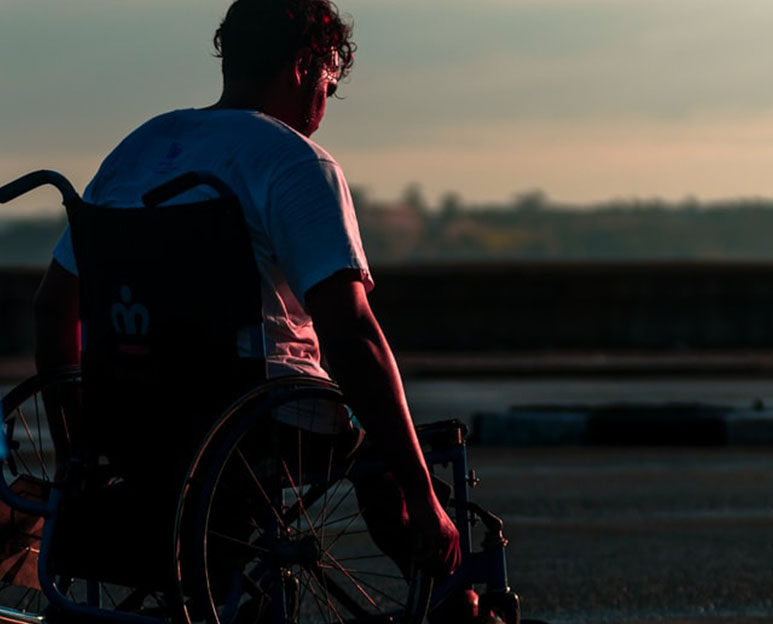 Image credit: Ricardo IV Tamayo
Sexuality After A Spinal Cord Injury
First, let's start with the basics.
Sexuality is not necessarily whom you have sex with; it's about your sexual feelings, attraction, thoughts and behaviour towards other individuals. It can encompass physical, sexual and emotional attraction, with each of these making up your sexuality.
A spinal cord injury will often affect sexuality primarily in two ways:
Physical
Mental/emotional
We will explore the physical here.
It helps to understand that the spinal cord is a complex and delicate bundle of nerves and tissues divided into four sections: cervical, thoracic, lumbar, and sacral. Each of these sections controls different body functions, including erections, and plays a role in male sexual function and erections after a spinal cord injury.
Erectile function after a spinal cord injury
How injury to these areas affects erections after a spinal cord injury depends on the location and whether the SCI is a complete injury or incomplete spinal cord injury. With regards to location, two different sections of the spinal cord are responsible for the control of two different types of erections:
Psychogenic erections
Psychogenic erections come from your brain when you see, smell, or hear something that triggers sexual excitement and is controlled via the lower thoracic and upper lumbar sections of the spinal column.
If your injury is below or above this region, you may not be able to achieve a psychogenic erection after a spinal cord injury but you very well might be able to get an erection from mental stimulation.
If your injury is within this region, you may still be able to get an erection from direct physical stimulation, provided the lower sacral region of the spinal column is not injured.
Reflex erections
Reflex erections are different in that they result from direct stimulation of the penis and are made possible through the collection of nerves in the lower half of the sacral region. If the nerves in this area are intact, there is a good chance you will be able to get erections after a spinal cord injury from any manner of physical stimulation, including the use of touch, vibrators, and sex toys.
Your sexuality after a spinal cord injury
The critical point to remember here is that not all spinal cord injuries result in loss of erections, sexual performance and activity for quadriplegics.
Depending on the location and severity, you will likely continue to have a gratifying sexual relationship after your spinal cord injury.
Courtship, dating and intimacy – with the help and advice from your professional medical and therapy teams – are all entirely possible for the survivor of SCI to continue to enjoy.
Do you have further questions about sexuality after a spinal cord injury? Get your SCI questions answered by the Navigator Team by sending us a message or contacting us on 0800 373 858.